Read 12:12PM
Following the end of a relationship, I built a string instrument to embody the transmission network and explore human desire for connection.
The sculpture generated a large electromagnetic field with capacitive sensors I individually programmed to respond to human contact.
The composition and choreography examines the establishment of a connection, longing for communication, suspense and anticipation
in the lack thereof, latency and balance of power dynamics, and ultimately, of loss and disconnection.
I want to sincerely thank my talented collaborators for helping me realize this project.
Dancer and Live Composer : Gwen Rakotovao
Music Composition : Nick Gregg & Matt Ross
Systems Consulting : Daniel Castaño & Brandon Newberg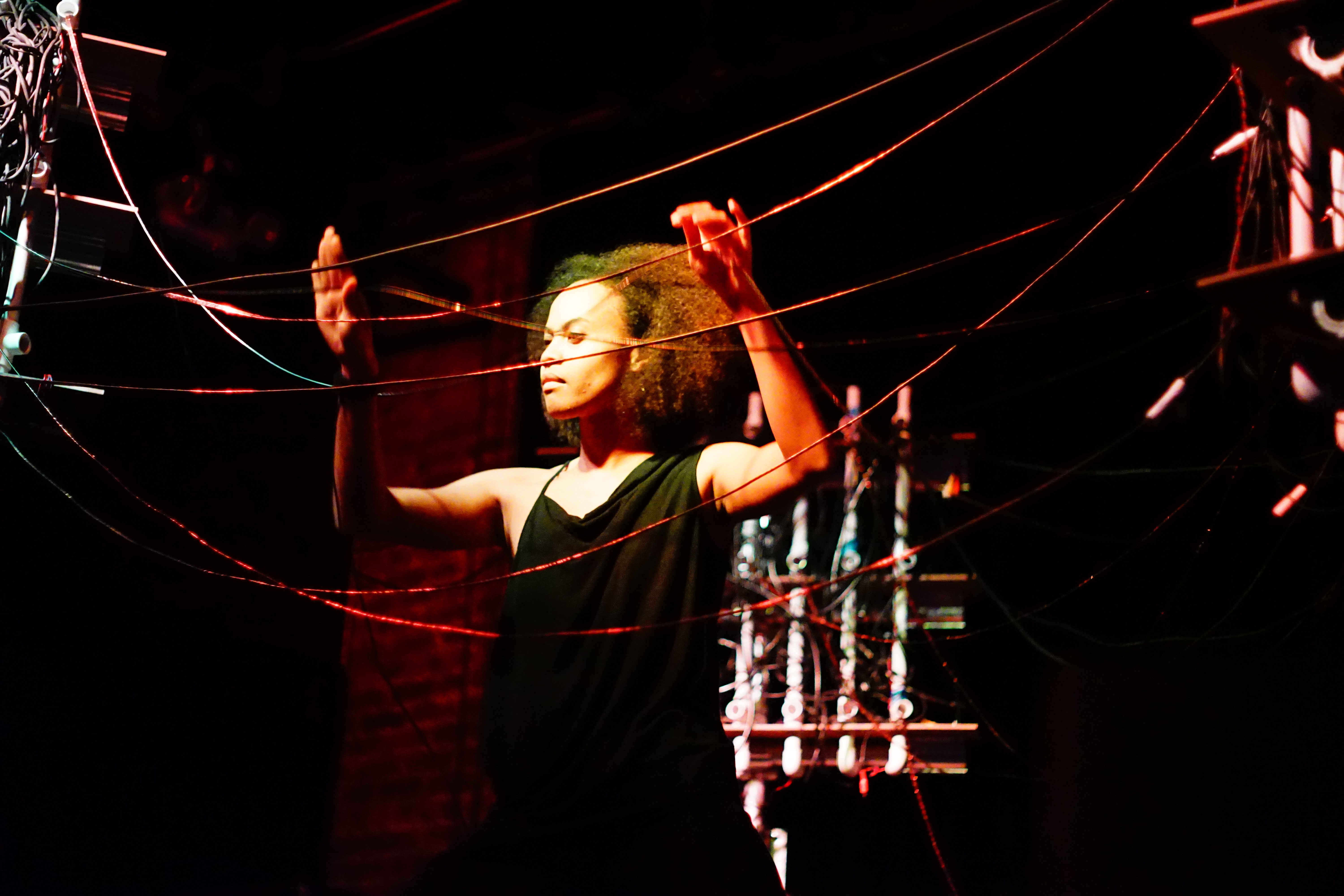 On 12/09/2018, Read 12:12PM was selected to open the New Interfaces for Musical Expression (NIME) Show at The Paper Box in Brooklyn, NY.
Inspiration :

Project Planning & Build :