08

TOY DESIGN / FABRICATION
SPIN THE BOTTLE
CLIENT
PERIOD

ROLES
TOOLS
STUDENT PROJECT
DEC 13 - 14, 2017

PRODUCT & CIRCUIT DESIGN, FABRICATION
ADOBE AI, LASER CUT, HAND TOOLS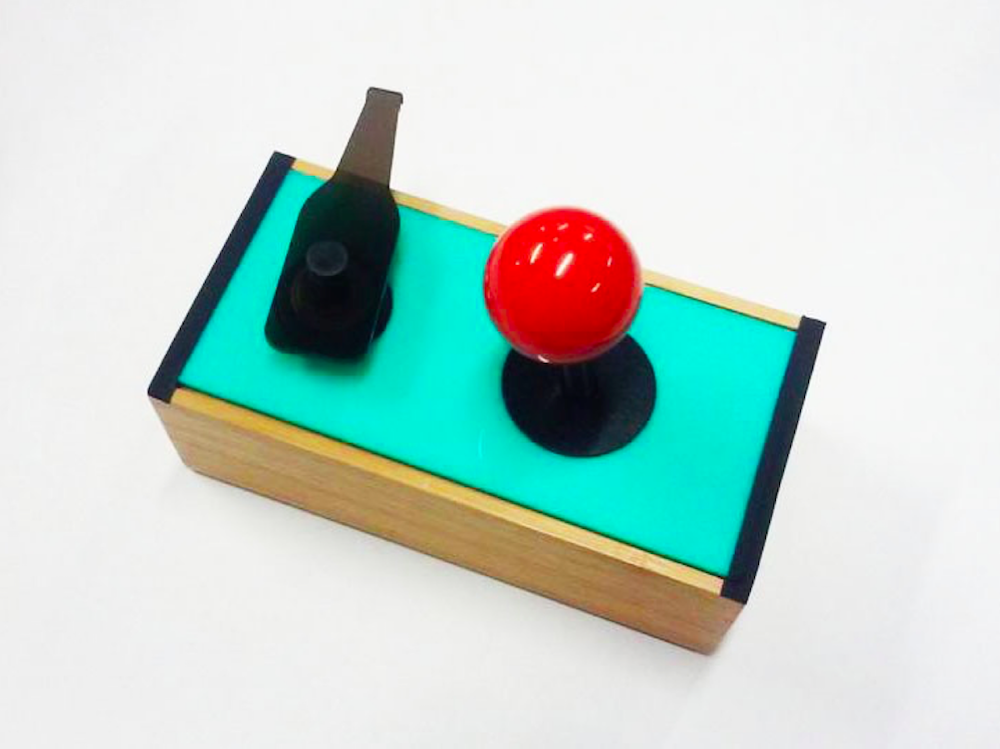 Overview
Tasked with designing a product that utilizes motor control and motor mounting techniques, I fabricated a joystick-controlled party favor inspired by the popular '90s kissing game to help my friends and I determine who's buying drinks!


A quick & dirty prototype was made with cardboard to gain better understanding of proportion and scale, circuit design,
the assembly process, and user experience.

Build


A rough sketch of the product and circuit design, and dimensions for creating a laser cut file.
The DC motor is mounted in turquoise acrylic with anti-vibration rubber mounts.
The circuit is soldered with color coded wires and finished with heat shrink tubing.
Everything is neatly contained in the wooden box for the final assembly.